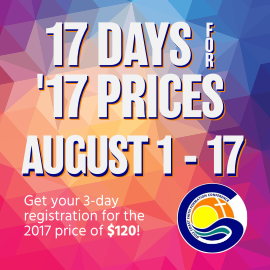 Participant registration is set to "GO!" for the 2018 Gulf Coast Faith Formation Conference on Tuesday, August 1 with a special promotion.
From August 1 through August 17, participants can get a three-day conference registration for $120, the same price that was offered for 2017!
Please note that this only applies to 3-day conference registration. All payments must be made by credit card at the time of registration.
Regular registration will open on September 1, 2017 and will include 1-day registration.