World Library Publications Liturgy/Music Pre-Conference Event
January 10, 2019 @ 9:00 am

-

12:30 pm
The 2019 Gulf Coast Faith Formation Conference will start inspiring, educating, and forming religious education and faith formation leaders before its traditional Leadership Thursday afternoon start with a special "pre-conference" event,  sponsored by World Library Publications, that features talks and performances by four of the top Catholic music composers in the country.
Following Mass at 9:00 AM on Thursday, January 10th, New Orleans-native Lorraine Hess, Gulf Coast Faith Formation Conference musical director and composer of "One Lord, One Faith," the Conference theme song, will be joined by John Angotti, Craig Colson, and James Wahl to share some of their work and provide suggestions and best practices for catechetical leaders and liturgical ministers.
Click on an artist's name to learn more about their biography!
Thanks to the enormous generosity of World Library Publications, this pre-conference event is free of charge for Conference participants.

---

Lorraine Hess is a Catholic singer, songwriter, music minister, and recording artist born and raised in New Orleans. As mentioned above, Lorraine is the Gulf Coast Faith Formation Conference music director and the composer of the conference theme song. She grew up in a family of jazz and Cajun musicians, and her writing is strongly influenced by her South Louisiana heritage. She is a graduate of Louisiana State University, and holds a Master of Pastoral Studies degree from Loyola Institute for Ministry at Loyola University New Orleans. She has served the Church in music since age 16, and is currently the Music Ministry Director at Divine Mercy Parish and a cantor and choir director of the Youth Mass at St. Catherine of Siena, both in the Archdiocese of New Orleans. Lorraine and her husband, Rob, have been married since 1990, and are recipients of the St. Louis Medallion Award for service to the Archdiocese of New Orleans. They are proud parents of four sons, her greatest vocation.
Lorraine has released five solo albums of original liturgical and sacred music: We Shall Be Healed (2008); Child of God (2010); Cradle in Bethlehem (2012), produced by Ed Bolduc; and As I Pray (2015) and Glorify Him (2018), both produced by World Library Publications. Her music can also be found in WLP's CD compilations More Voices as One I, II, and III.
---

John Angotti is a full time music missionary. He travels throughout many parts of the world providing inspirational music and witness to all ages through concerts, workshops, retreats, missions, conferences, and liturgies. John is originally from Clarksburg, West Virginia, and now resides in Memphis, Tennessee with his wife and two children. He is a graduate of West Virginia University and the U.S. Military School of Music, where he was a member of the U.S. Navy Band as lead vocalist. John received his Master's Degree in Pastoral Studies from Catholic Theological Union in Chicago in 2013.
John's message is clear: There is hope, healing, and truth with the love of God. His music expresses hope and love for those longing for a deeper relationship with God. "My passion is to not only provide music for worship, but music that sings of the true witness of my experience of Christ in my life, that leads me to the table in faith. I have found that people relate through both music and testimony. All of us have a cross, even though we may try to hide it. But there is no hiding place from God, who is with us all the time."

---

Craig Colson has been a music and liturgy director in the Phoenix area since 1993. He provides music suggestions and writes articles for the Life Teen liturgy planning guides. Skilled in piano, guitar, voice, percussion and drums, he has served in the Diocese of Phoenix at many diocesan events.
Craig is the Music & Liturgy Director at Saint Francis Xavier Catholic Church in Phoenix, Arizona and ministers along with his wife, Kristen. They have been featured as speakers on programs for Life Teen music conferences and National Association of Pastoral Musicians (NPM) conventions. Craig's latest contemporary liturgical album published with WLP is I Am the Way. He has also recorded a contemporary psalm collection CD, Fill Us with Your Love (Spirit and Song) as well as his first album, A Better Place, which is available on iTunes.
Married since 1998, Craig, Kristen and their two children, live in Glendale, Arizona.
---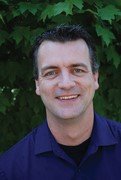 James Wahl was first inspired to write Catholic children's music when his two oldest children were in preschool. His desire to pass on the faith to his sons in a lively, energetic way led to the composition of his first original song, "Jonah", and fifteen years later, he is now recording and presenting as well. James currently serves as Director of Music at the Catholic Community of St. Francis of Assisi, in Raleigh, NC, where he resides with his wife, Tami, and four boys. Before moving to the east coast, he ministered at parishes in California and Arizona, including the Cathedral of Phoenix. When he is not studying to complete his Master's of Liturgical Music Composition from St. John's University in Minnesota, James can be found hiking, enjoying the Carolina coastline, and watching Lakers games.